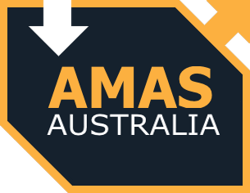 As a part of the fifteenth biennial symposium, organized by Australian Microbeam Analysis Society (AMAS), we invite you to attend the workshop, which will take place on the 12th of February at Monash Centre for Electron Microscopy (MCEM).

The workshop on cathodoluminescence spectroscopy will cover the fundamental aspects of electron-induced light generation in various materials classes, such as minerals, crystal orientation, bandgaps and defects in semiconductors, plasmon modes and photonic band structures in nanophotonic systems and metamaterials. The main purpose is to show and discuss what useful information can be obtained using cathodoluminescence, including such imaging techniques as time-resolved CL and angle-resolved CL.
Experts from materials and minerals fields of research (Prof. Matthew Phillips, Dr. Karsten Goemann, Dr, Amelia Liu, Dr. Kitty Milliken) will present and showcase the different applications of the CL to these fields. Additionally, our application specialist Dr. Sangeetha Hari will be there to talk about the latest achievements and possibilities of time-resolved cathodoluminescence. The workshop will have a hands-on sessions on the SPARC CL detection system.
You can read more about the workshop and register on the official website of the AMAS XV here.